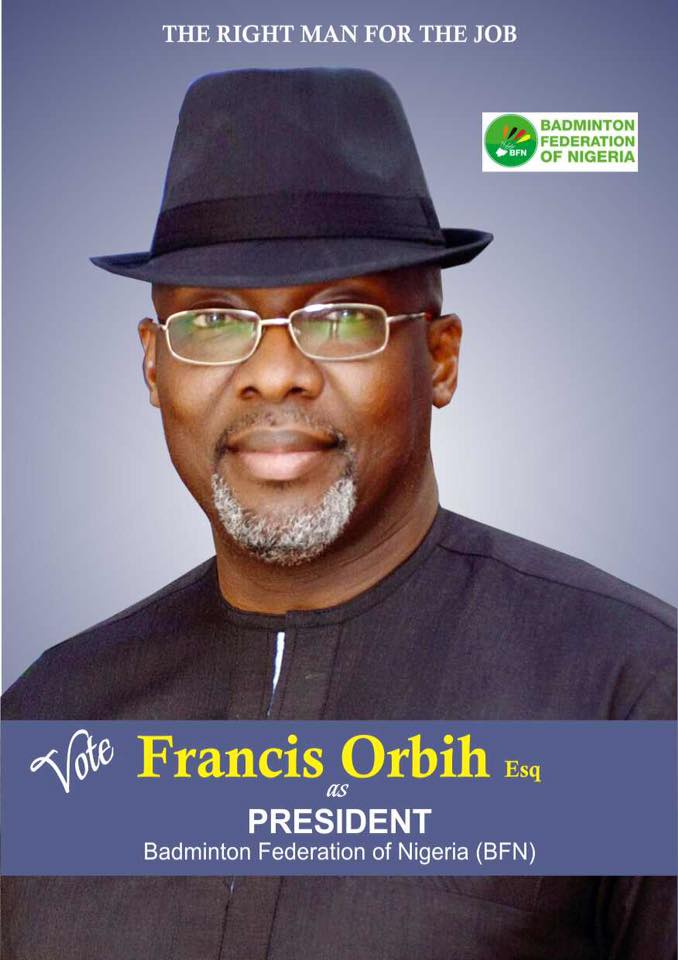 Francis Orbih: Lagos State Badminton chairman 
Grass-root development is very key to the growth and future of Badminton in Nigeria. We need to take the game back to the schools.
There must be a structured succession arrangement where younger players take over from the senior players as they get past their peak in the game and gradually wind down their active playing carriers! Age grade tournaments must be an integral part of our programmes and calendar.
That is the only way we can effectively prepare our younger players for the future to take over from today's champions.
We must take deliberate steps and make clear/defined plans to catch them young. Here lies the future of the game in Nigeria.
It will be one of my major focus if voted as President of the Badminton federation of Nigeria, BFN.
Francis Orbih Esq.